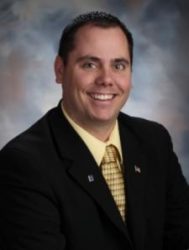 Email
brandonmbertrand@msn.com
Hello and thank you for stopping by! I would like to take a moment and tell you a bit about myself.
My Background: Born in Boston, MA, my parents made the move to Billings when I was a year old. So for the most part, I like to say I am a native of Montana. I enjoy all the outdoors that Montana has to offer, as well as the other distinctly MT aspects that you'll find in Billings. Pioneer League baseball games take up a big part of my free time, as do camping, a little fishing, and also my work as a Wedding DJ on the weekends for the past 14 years. My wife Maria and I have 3 children, Austin, Elly, and our newest Kylie.
I find that being in the wedding business, I work with a lot of emotions that different people have. Buying or selling a home is really no different. First you are thrilled that this is actually happening, nervous while sitting at the closing signing all that paperwork, or nervous about getting that first offer which will allow you to sell, then last but not least, maybe a little timid as to what the future will bring and of course MOVING!!
However, you can be confident that by choosing a Century 21 Best  Realtor, you will be at ease with the tools and experience I am able to offer you.
Premier Service to me means taking the extra time to listen to your wants and needs and giving you the level of service you expect. I hope I am able to be of service to you if you are thinking about buying or selling.
Again, thank you for stopping by.