A Powerful Brand Name
There are many choices in when it comes to buying or selling a home. Your choice of real estate professional is important. Why choose CENTURY 21? We have some very compelling reasons to be confident that CENTURY 21 is the right choice.
Millward Brown, a leading research agency, conducted a study which shows what we have known all along! CENTURY 21 IS THE first name in real estate! Click the arrow to see why…
Global Real Estate Presence
Today, our world is a global village. For home sellers, that means that your next buyer could be anyone from around the corner to around the world. And for those looking to buy outside of their local area, the Internet is your key.
With over 100,000 brokers and sales associates in over 30 countries and territories, Century 21 Real Estate Corporation is part of the largest real estate referral network in the world – connecting potential buyers and sellers and real estate professionals around the globe!
Leadership in Technology
Century21.com, our award-winning corporate site, helps make buying, selling and even owning real estate easier with features including:
For Buyers Listings: Features approximately a quarter million properties.
Home Notifier: Alerts you when a CENTURY 21 listing comes on the market that meets your search criteria.
Area Statistics Includes statistics on schools, shopping, climate and more.
For Sellers Virtual home tours: Showcase your home with 360 degree interactive pictures.
Submit a profile of your home to up to five CENTURY 21 offices to create a customized marketing plan for your home
For Owners Home Planner: Arrange furniture in a room without lifting a finger and calculate the amount of paint, wallpaper or carpet you'll need to redecorate
One-stop Shopping: Take advantage of convenient and cost-saving product and service offers
State Savvy Century21.com can now be customized for all 50 states. Along with focused property listings and local office locators, the site provides state-specific graphics, complete information on everything from cultural and sporting events to transportation, travel, commercial/business, and even government links and info.
System Resources The one-stop-shopping extends to our brokers and agents as well. CENTURY 21 system members have access to our private intranet site — a complete online resource center that includes marketing materials, training tools, industry news, business development guidelines, and much more.
Top-Notch Training Buying or selling a home can be a very complex, complicated process. There are disclosures to make, title searches to run, home inspections, applicant screenings and of course price negotiations. CENTURY 21 brokers and sales associates have access to the best Web-based real estate training in the industry, so you can rest easy knowing your home sale or purchase in the hands of a well-trained real estate professional.
Service Commitment
The Seller Service Pledge is our commitment to sellers, in writing, to make every effort to sell your house.
As part of the Seller Service Pledge ®, CENTURY 21 ® System members agree to:
Provide a marketing system for your property.
Provide worldwide exposure by marketing your property on the Internet.
Furnish a written Competitive Market Analysis to help you determine the most effective listing price for your property.
Review various financing alternatives.
Have the internationally recognized CENTURY 21® System sign installed on your property.
Expose your property to appropriate incoming transferees referred to this office through the CENTURY 21 Referral System.
Provide regular progress reports throughout the marketing period.
Show your property to pre-qualified buyers.
Submit to you all written offers as presented; assist with negotiations; and provide an estimate of your net sales proceeds prior to acceptance.
Our Staff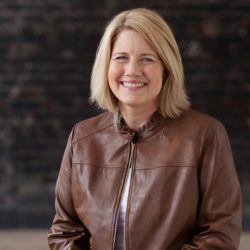 Ann Walsh General Office Manager
Our General Manager, Ann Walsh, originally from Glendive, MT, has been the heart and soul of our office for the past 20+ years.  Ann's levity and sense of humor are appreciated by all agents, staff and guests.  Ann is a graduate of Carroll College, and has a background in both finance and title insurance.  She is very well versed in all aspects of real estate office management.  She has done a great job overseeing incoming referrals, franchise relations, agent compensation, and all things "miscellaneous."  Ann has been a well-loved, appreciated, crucial part of our extended family.  Not only is she beloved by each of our agents but is also well known within the real estate industry for her hard work ethic and consistent positivity.
EMAIL
annwalshc21@gmail.com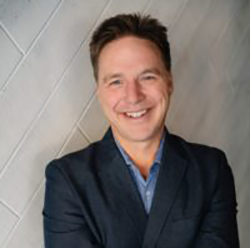 Mark Dawson Broker/Owner
As the supervising broker/owner, Mark Dawson has more profound insight on real estate than anyone you will meet. Always around to answer contractual questions or help you through tough client situations, Mark has the skill to connect with any client or agent and defuse situations. Whether it's residential, commercial, new construction and beyond, his experience is exponential.
EMAIL
markusadawson@gmail.com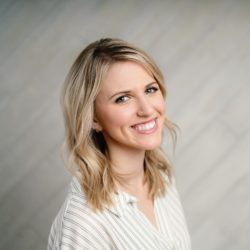 Casey Miller Partner, Supervising Broker and Director of Education
Casey (Gee) Miller has been with us for eight years, starting as a brokers assistant and agent, and transited to Supervising  Broker in 2021, a position she has earned through serving as an incredibly inspiring leader.  Casey is in charge of interviewing new agents and does a fabulous job of scheduling and overseeing the new-agent orientation and training.  Casey leads by example – she exemplifies the incredibly appealing combinations of humility with confidence, professionalism with levity, and mentoring with friendship.  "She's impossible not to love – her persona is a huge reason that agents come here and stay here,"  Dawson says.  Casey has a degree with Marketing from Montana State University and is a gifted writer.  Every agent at our office is grateful to have Casey as a broker.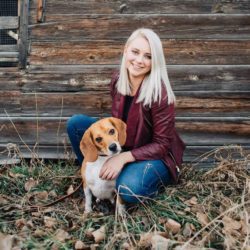 Carly MacNaughton Supervising Broker
Carly (Plourde) MacNaughton grew up with an agricultural background in Joliet, MT.  She has been with us for eight years and is a key part of our leadership team.  Carly is involved in the initial and ongoing training of new agents, is our "go to person" for technical issues and oversees the distribution of buyer incoming buyer leads.  Carly works closely with owner Mark Dawson on all aspects of management of the business and ahs done an incredible job learning various aspects of the business – besides serving clients buying and selling personal homes, she's well versed in new construction, lots and land, and small-acreage properties.  Dawson often says, "I have yet to find something she can't do – she's incredible.
EMAIL
realestatebycarly@gmail.com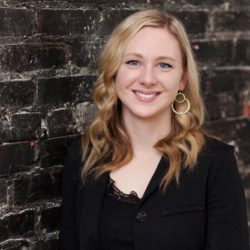 Katie Loy Assistant Office Manager
Katie Loy joined our office as the front desk manager just over five years ago and quickly became a valued member of our family.  She has grown her position to assisting in all aspects of office management.  Katie is extremely efficient, intelligent, and hard-working, and always greets everyone with a warm smile that all visitors appreciate.  She has a great understanding of the business and has a great attention to detail; being a great help to all agents and staff.  Katie is a recent graduate of Montana State University-Billings.
EMAIL
katie.loy@century21.com
---
*Source: 2001 Continuous Ad Tracking Study. This survey included 1,125 telephone interviews (via computer assisted program) with a national random sample of adults (ages 18-54) who have either bought or sold a home within the past two years or plan to purchase or sell a home within the next two years. The continuous tracking survey was conducted between February 5-September 1, 2001 by Millward Brown, a leading research agency. Statistical testing between reported numbers was performed at the 90% confidence level.