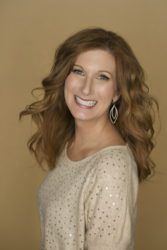 Julie Seedhouse
Associate Broker
Email
julie.seedhouse@century21.com
Originally from Aberdeen, SD, I moved to Billings as a junior in high school, but I love this community and surrounding area so much I consider this my forever-home. I'm a bit of an education junkie and have earned a B.S. in English Education and an M.S in Public Relations from MSU Billings, and an M.S. in Technical Communications from Montana Tech. After 13 years as a high school English teacher I made the jump to higher education administration where I served as the Director of Alumni Relations at MSUB and the Vice President for Advancement at Rocky Mountain College. While I have thrived in the directions my career has taken me, there was always a real estate dream in the back of my mind. As someone who always advises people to follow their passion, in 2013 I finally decided to heed my own advice and join Century 21 Hometown Brokers.
My diverse background in education, leadership and community relations-as well as my own experience selling, buying and building houses–prepared me perfectly for my role as a REALTOR. Purchasing and selling your home is among the most important decisions you will make, both financially and emotionally. I understand that, and it is my absolute honor to help facilitate that process so that it is successful and fun!
I believe strongly in giving back to the community I call home. I currently serve on the Billings Chamber of Commerce Board of Directors, the Volunteers of America Advisory Council, and was appointed by Governor Steve Bullock to serve on his Commission on Community Service and to be a Montana Ambassador. I have also served on the Venture Theatre, MSU Billings Foundation and YWCA boards and am a 2010 graduate of Leadership Montana and a 2011 graduate of Leadership Billings.
Most important though is my family. I am exceedingly proud of my sons, Bryce and Nik Pedersen, and have the most wonderful, supportive (and handsome!) husband, Shaun Seedhouse. My parents and my brother, sister, and their families all live right here in Billings as well—I couldn't possibly be luckier!
Julie is so awesome to work with! She's patient, resourceful, and creative. She has an acute attention to details and is an excellent listener. Julie is well connected and well known in the community because she is fabulous at what she does and is a well rounded person all together in terms of personality and professionalism. Not to forget that she's a stellar communicator and very efficient with her and your time. I really like Julie's positive attitude, friendliness, and how approachable she is.   Nicole and Mo, Billings
When selecting an agent to help sell my home, the decision was simple and obvious. I have known Julie as a friend and an acquaintance for over a decade. In that time, I have never met anyone with more social skills, networking ability and dedication to her craft than Julie. I knew when she became a Realtor, she would thrive. She completely exceeded my expectations as an agent and I would absolutely recommend her to anyone for the buying or selling of a property. Austin Tait, Billings
Julie Seedhouse was prompt in response to our needs. Julie gave more effort than the seller's agent and made our homebuying experience a more enjoyable and simpler one than I think another Realtor could have. I would recommend Julie to anyone looking at buying or selling their home. It was a pleasure dealing with her.  Braden Grove, Billings
Julie Seedhouse is an expert in the housing market in Billings! In only two weeks, she helped find my perfect new home! She helped me to learn what I needed to know to make the best choice for my needs. Julie is conscientious, reliable & works hard for you!  Kris Carpenter, Billings
Julie is a pleasure to work with and she gets back to you promptly. I would have Julie for a Realtor any day.  Shannon Lack, Texas
I made the absolute right choice in selecting Julie Seedhouse to sell my property! She is a wonderful person and a true professional. This has been the best real estate experience I have ever had!  Leah Rambur
Excellent service and professionalism by Julie. She did a great job communicating and negotiating the sale of my home. Julie was sincere and helpful from beginning to end. Just the type of person you need when selling your home. Would definitely recommend. Debbie Casey, Billings
Julie was amazing! She offered sound counsel, aggressively marketed our property and was incredibly easy to work with throughout the process. I couldn't recommend Julie anymore! Jeremy Vannatta, Billings
Julie was very professional and extremely knowledgeable. She communicated the overall process and what we needed to do to prepare for the sale very effectively. Julie's insight into the local market and her recommendation of the best sales price resulted in a completed contract in only a few weeks. Her after sale follow-up has been very helpful as well. Julie will be highly recommended to others. Thomas Miller, Billings
Julie was great to work with! Very responsive and helped us get through our sale quickly! Julie Zimmerman, Billings
Residential Listings
Lots & Land Listings