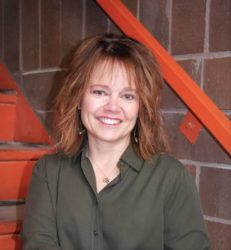 Email
kim.mcdermott@century21.com
I was born and raised in Billings and attended Montana State University, graduating in 1988 with a Bachelor of Science Degree in Nursing.  Since that time I have been employed at the Billings Clinic, working in the Emergency Department.
I believe in community service and have had the honor of sitting on a number of Boards and being involved with a variety of fundraising events.  I am a sustaining member of the Junior League of Billings and, over the years I have been involved with Tumbleweed, STEP, Venture Theatre and NOVA.  I have chaired annual fundraisers for STEP, Venture Theatre and the Junior League.
I was widowed in 2004 and, from that marriage, I have 2 amazing kids, Alex and Adam.  Alex (24)  is attending PNCA in Portland and Adam (23) will be attending Atlantic Therter Company in New York in the Fall.  I was remarried in 2010 to Brian and have 2 stepchildren, Dylan (21) and Sara (20), one at MSU-B and the other at U of M.  Our kids are everywhere!  My parents also live in Billings and many nights we can be found playing cards or enjoying dinner out with them.
I have MANY hobbies including cycling, yoga, skiing, reading, relaxing, camping, hiking, etc.  I like it all!  I have always had a passion for real estate and have been able to buy, improve upon, and sell a number of homes over the past few years.  I love to have a hand in improving the neighborhoods of Billings.  I am very excited to be a part of Century 21 Hometown Brokers and look forward to guiding people through the process of buying and selling real estate.